The Freya-800G-4S-1P-OSFP test module supports four Ethernet network speeds – 800GE, 400GE, 200GE and 100GE using 112G SerDes (PAM4 112G).
The module supports OSFP-compatible transceivers and the following speeds: 1x800GE, 2x400GE, 4x200GE and 8x100GE.
Freya-800G-4S-1P-OSFP is a highly versatile solution for performance and functional testing of network infrastructure and Ethernet equipment including switches, routers, NICs, TAPs, packet-brokers, and backhaul platforms.
Freya-800G-4S-1P-OSFP is unique on the market with its ability to test up to 800GE with 112G SERDES (PAM4 112G) on OSFP optics and DACs and perform Auto-Negotiation and Link Training (AN/LT). Received signals can be analyzed the advanced signal integrity view, which provides visual information on the quality of the signal.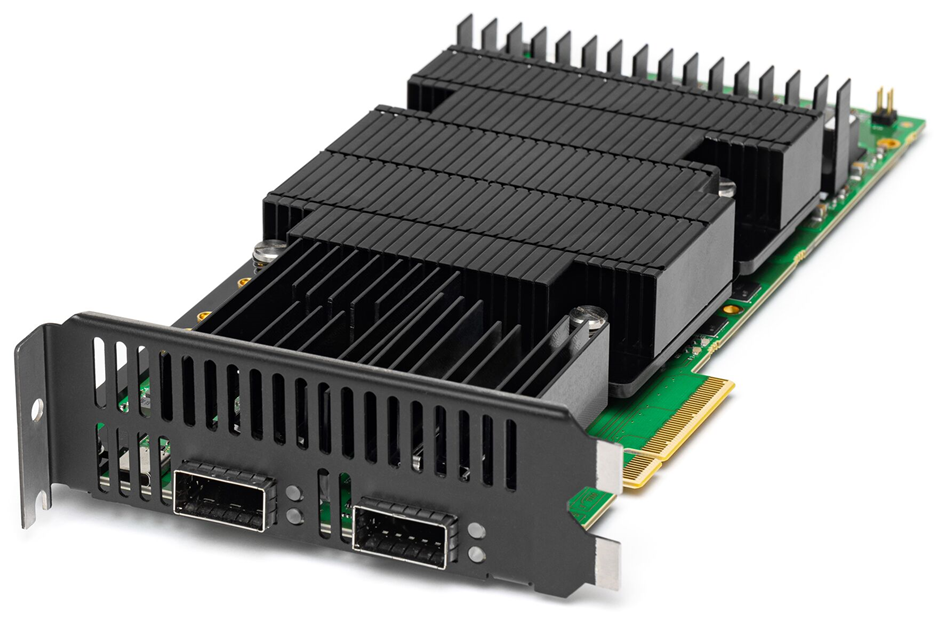 Top Features
4-speeds: 800GE, 400GE, 200GE, & 100GE
Dual media: QSFP-DD800 & QSFP112
Supports 112G SerDes (PAM4 112G)
Test with optics and DACs
Auto-Negotiation & Link Training (AN/LT)
Advanced signal integrity view
Price/performance
Ease of use
Freya named after the Nordic god of fertility, Freya supports testing of 100G-200G-400G-800G PAM4 using 112 Gbps SerDes based Ethernet.
Freya is the latest addition to Valkyrie product line, Xena's stateless Ethernet Traffic Generation and Analysis (TGA) solution.
Speeds and Technology
Freya uses yhe latest version of Pulse Amplitude Modulation (PAM4), which doubles the SerDes speed to 112Gbps and the Baud rate to 56Baud
Freya is designed for 800G switch, transceiver and PHY design validation & Quality Assurance.
Other features:
QSFB-DD800 and OSFP-800 supported
Drives optical transcevers and DACs
Auto-Negotiation and Link Training (AN/LT)
Extensive L1 features
Test automation via CLI/XOA
Hardware
These are 4 version of Freya .Each version can be used in Xane's modular 4U ValkyrieBay chassis. Freya 4S modules are also avaible in Xena's fixed 1U chassis: the ValkyrieCompact.
Software
All Valkyrie solutions includes user-friendly software to make it quick and easy to perform a multitude of relevant performance, QA, complancyy and functional testing.
The Valkyrie platform also includes Odin test modules for testing 10Mps to 10G using NRZ, Loki test modules for testing 10G to 100G using NRZ, and thor for testing 10 to 100Gusing NRZ and 100G to 400G using PAM4.