IP Based Audio and Video Systems have started to become IP based systems with the development of technology. As a result of these systems becoming IP-based, the importance of Structured Cabling Systems and Network Systems has increased even more. Designing the solution and infrastructure to be created in accordance with these systems is one of the most important issues.
One of the main areas we specialized in IP System Solutions, we identify your needs with our expert and experienced staff and respond to your needs by offering solutions to meet your demands.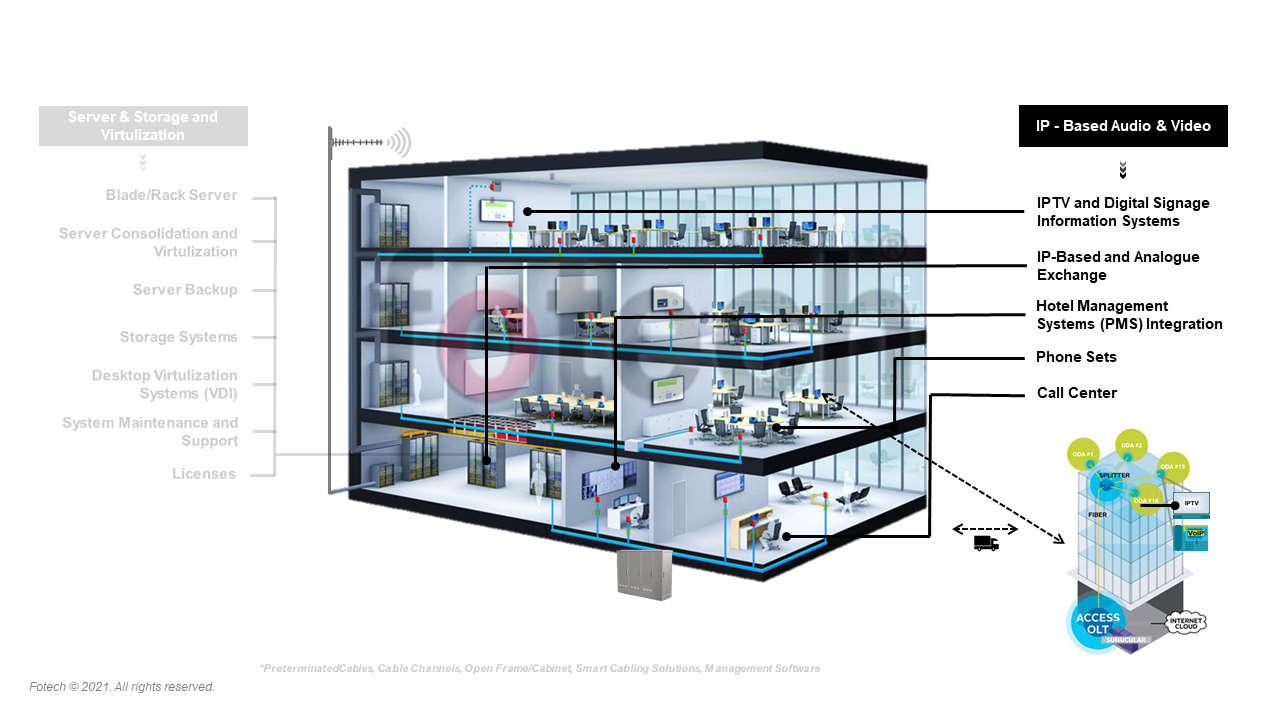 Detailed activities that Fotech serves in IP – Based Audio & Video field are
IPTV and Digital Signage Information Systems
IP-Based and Analogue Exchange
Hotel Management Systems (PMS) Integration
Analogue / Hybrid Phone Exchange
Call Center

We also offer solutions for phone sets that's suitable for your requests.
Hotel Phone Sets
Office Phone Sets
Conferance Phone Sets