CCTV (Closed-Circuit Television) is a TV system used especially for surveillance and security through transmission of video signals to a specific group of people rather than being open.
CCTV system is based upon the principle that the cameras are placed strategically and their content is displayed through specific monitors. Cameras and related record control and content analysis hardware are used in critical locations that are required to be secured for various reasons. The purpose of the closed video systems is to follow the incidents or automatic detection of them by the system and thus to immediately identify the undesirable situations and take action. After an incident, they are used for being informed about it and obtaining evidence.
There are many camera types such as Speed Dome, Dome, Bullet, Fish Eye, Box. Today, IP Camera systems have become widespread and can have many features as software.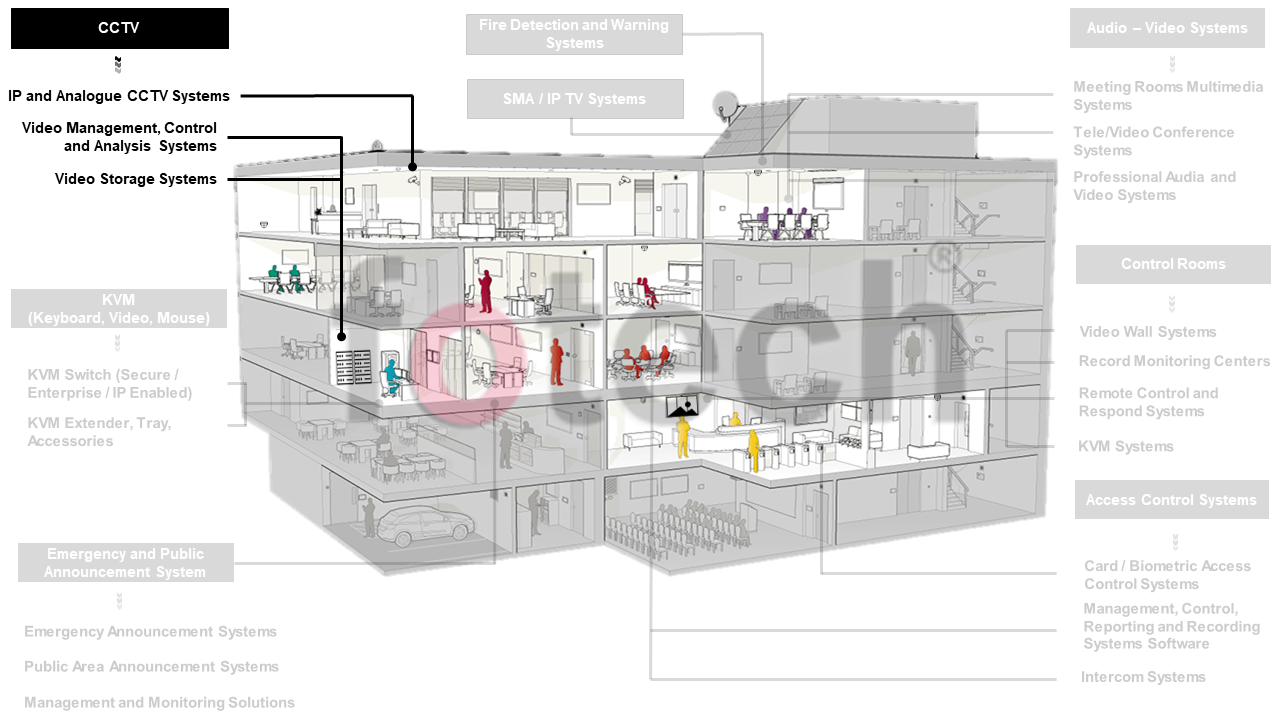 As Fotech, we offer end-to-end solutions from design to installation of CCTV systems for facility security and management of companies from various industries. Fotech offers these solutions, in which design and strategy are of great importance, with the strength of its expert work force and provides comprehensive services including product supply and installation that are convenient to be integrated with other security systems.
Detailed activities that Fotech serves in CCTV field are:
IP ve Analogue Camera (CCTV) Systems
Video Management, Control and Analysis Solutions
Video Storage (NVR & Storage) Systems