Network systems, which are critical components in the communication needs of businesses, are of greater importance day by day. A network system that does not work efficiently becomes problematic in terms of both management and performance, causing time and financial losses for businesses.
In different fields, indoor and outdoor areas; We have the expertise and resources needed to tackle the challenges of network design, integration and operation. Once your network is fully deployed, you can count on us for network management, troubleshooting and support.
As a result of this trust, you will have an end-to-end network system solution specific to your business that offers wired and wireless access that your users need, the reliability, scalability and security they demand, with the best possible return on investment.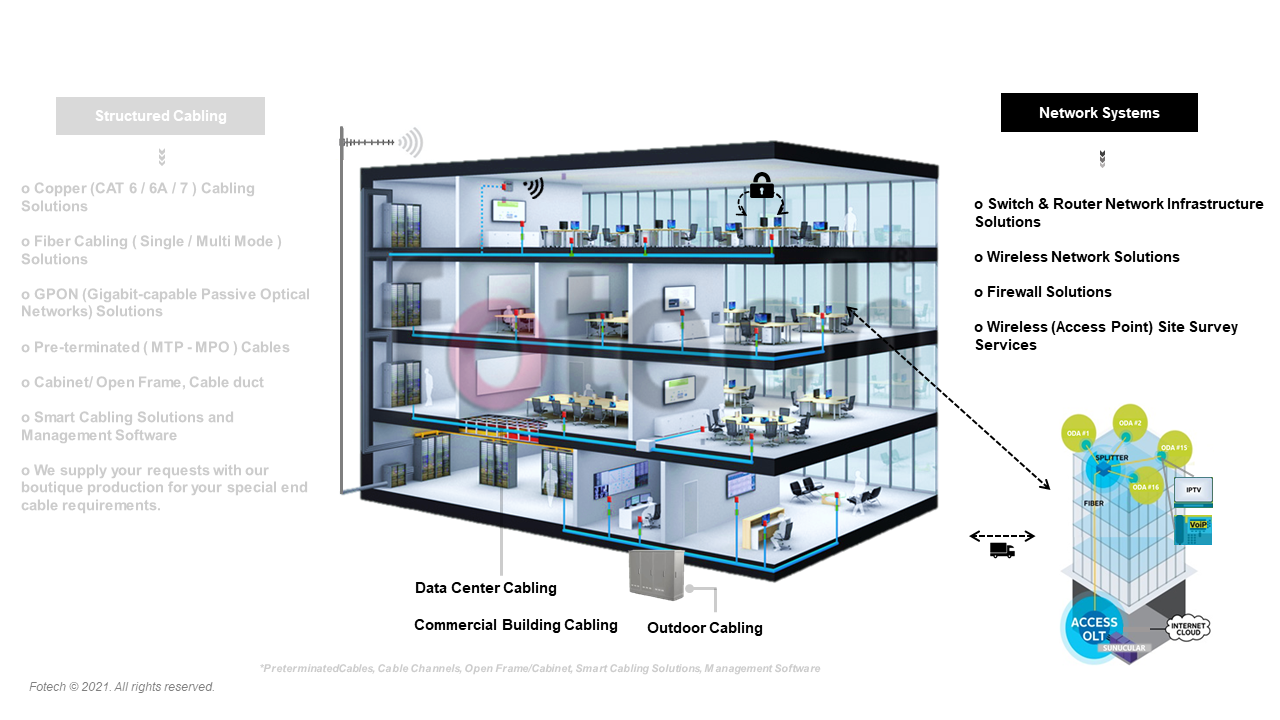 In wireless network setup, coverage mapping and correct positioning of network equipment are of primary importance. In this regard, on-site measurements with the "Ekahau" Site Survey kit, the correct coverage area and correct equipment placement are determined and presented as a report.
Detailed activities that Fotech serves in Network Systems field are
Switch & Router Network Infrastructure Solutions
Wireless Network Solutions
Firewall Solutions
Wireless (Access Point) Site Survey Services

Click here to request a quote for Site Survey measurement service.